Has any day happened to you twice? I mean literally the same day, not just similar. 29 September 2018 was the Saturday that I lived through twice.
The Saturday Starts
It started in a hotel room in Petaling Jaya, north of Kuala Lumpur, Malaysia. I woke up early, skipped breakfast and headed for the airport. I boarded an ANA plane bound for Tokyo Narita. We arrived there in early afternoon. I had a short stopover, just enough to enjoy a lunch. Then I boarded another ANA flight - to Chicago.
Now, if you have read "Around the World in 80 Days" by Jules Verne, you would already know what I am getting at. The Saturday that I lived through twice was about to end for me over the Pacific Ocean. More precisely, it ended in the vicinity of the International Date Line.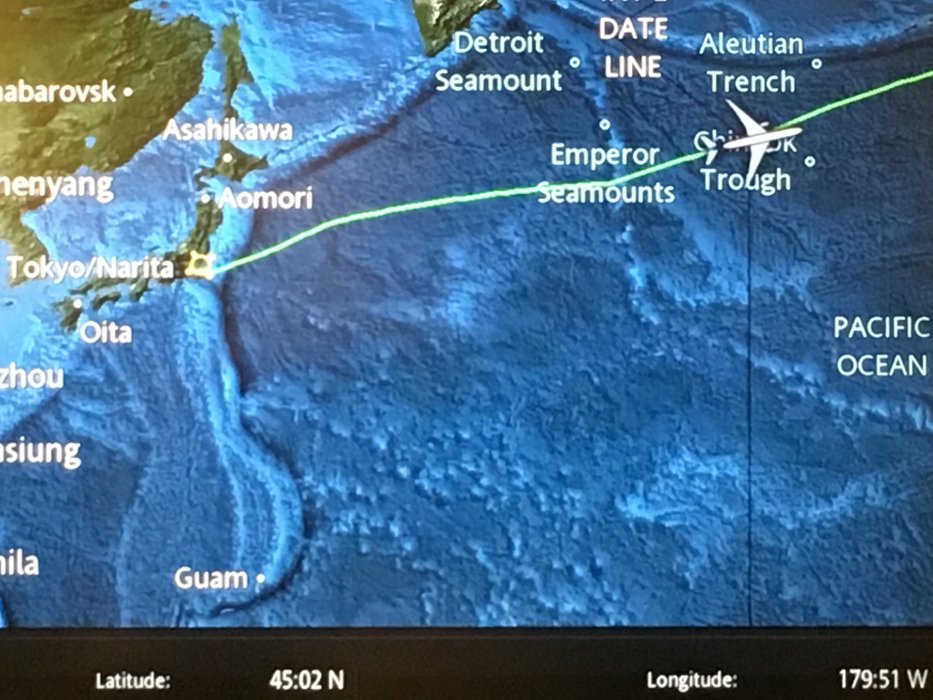 The Saturday Starts Again
Almost all passengers were sleeping by the time, but I was awake. I didn't want to miss passing the magic line. When we did, my watch showed few minutes after midnight on Sunday, 30 September. However the clocks on board of plane showed few minutes after midnight on... Saturday, 29 September. So the Saturday started for me all over again and lived through it twice. Moreover, when we landed in Chicago, it was 1400 hours on Sat, 29 Sep - three hours before we had departed from Tokyo (17:00 on Sat, 29 Sep).
As Phileas Fogg traveled around the World always heading east, so did I. My journey had started in Poland a week before the memorable Saturday that I lived through twice, I spent a week in Malaysia. Then I continued eastwards to the USA and after another week there, I returned home. Thus, I completed a circumnavigation of the Earth.
Since all my flights were east-bound, I 'added' one day to my live. The Saturday, 29 September 2018 started for me twice, I lived through it twice and it ended twice.