Almost everybody would agree that the passing year 2020 was a special one. For me it meant switching from travel-intensive work (155 flights last year!) to home office. It also meant more hiking in my home country than travelling abroad. Let me share my impressions of the Year 2020 in 12 Photos - September.
Photo of the month
I have no doubts choosing my photo of September. It is also a strong contender for my Photo of the Year choice. The photo below was taken from the trail leading up to Szpiglasowy Wierch peak in the Tatras, Poland. It shows the biggest of so called "5 Polish Ponds" - a group of 5 mountain lakes. I love the color of the water, the surrounding rocks and the clouds reflected in the lake. It was taken on a hike that I and my Sister #2 did for our birthdays. Taken together, we turned 82 :-). The views we got during our hike (which was long and quite exhausting...) were splendid. They were our best birthday presents!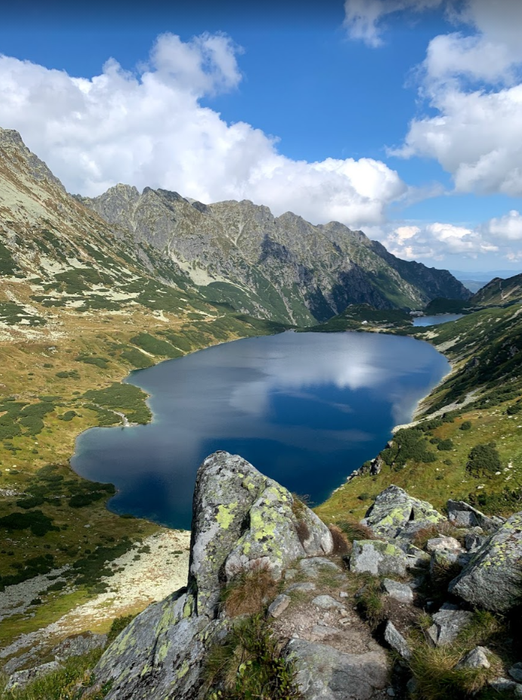 Runner Up
The 2nd and 3rd picks aren't so obvious as #1. After some hesitation, I have selected a photo of the Tatras, taken from far away - from Klimczok peak. The distance - as the crow flies - is way over 100km, but still I enjoyed an excellent view. First the rolling hills of the nearby Beskids mountains and the Tatras towering above them. Even though it was late September, the day was hot and so the air wasn't perfect for long distance shots.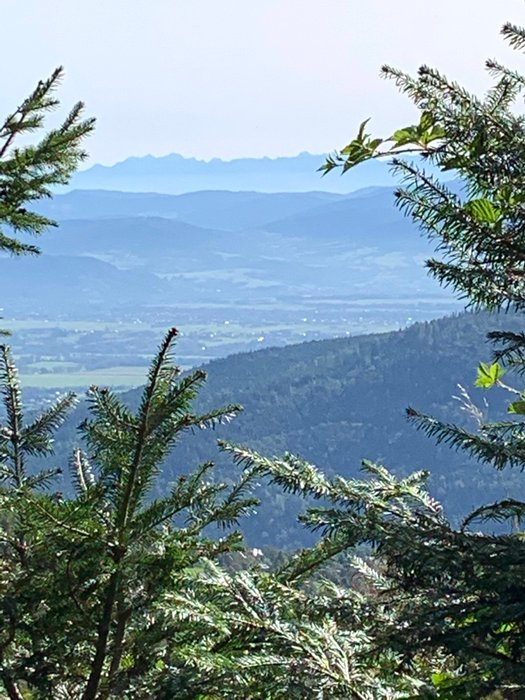 Also on the podium
My third one also portrays the Tatras. This one has been taken just before sunrise from Ochodzita peak. Again, the Tatras are far away, but Ochodzita is famous for its panoramic views. Many just-married couples go there for their wedding shots. Contrary to Klimczok, it is easily accessible - on could drive up almost to the summit. The mountain, although not particularly high, is not forested and ofers broad and unobstructed views.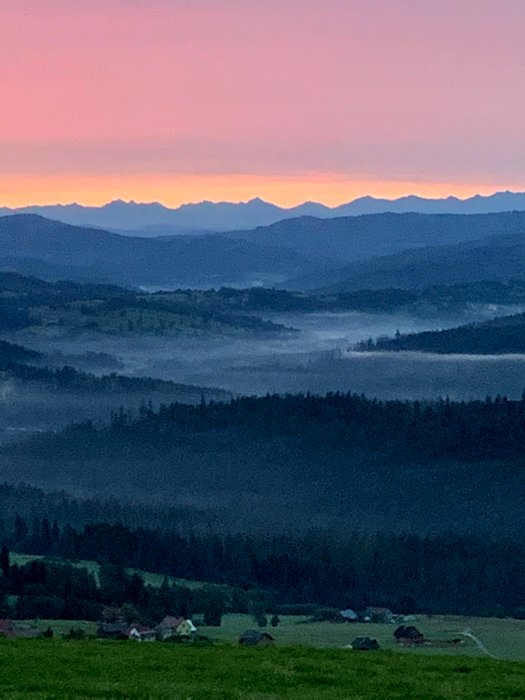 Stay Tuned
This was the ninth post in the series Year 2020 in 12 Photos - September. I will post consecutive months over the last 12 days of December 2020. Stay tuned!
Previously in the series (PeakD links):
January 2020
February 2020
March 2020
April 2020
May 2020
June 2020
July 2020
August 2020